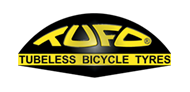 TUFO SEALANT

Highly effective product for repair of flats of all TUFO tires. Can be used after getting flat, instantly sealing punctures up to 2 mm in diameter. Also can be used preventively, applied to the inside of the tire before use. When flat occurs, the sealant closes the puncture, most often without any air loss, so the rider does not even detect getting a flat. Increases safety, fast leakage of air out of the tire does not occur. Application through the valve opening.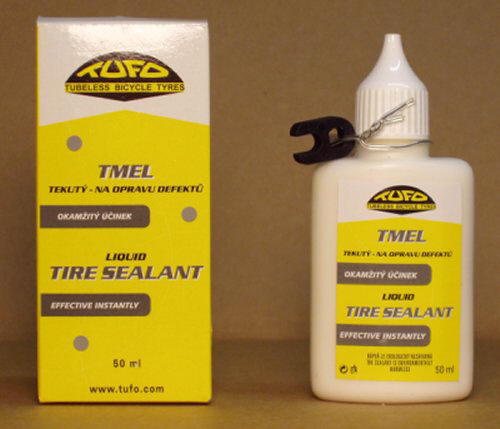 50 ml applicator bottle with valve core removal tool treats 3 road tires or 2 cyclocross tires
70 ml tube treats 4 road tires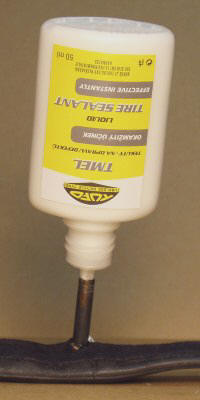 special nozzle fits into the tire's stem (after valve core has been removed, with supplied valve core removal tool) and easily and neatly inserts sealant into the tire. No more mess.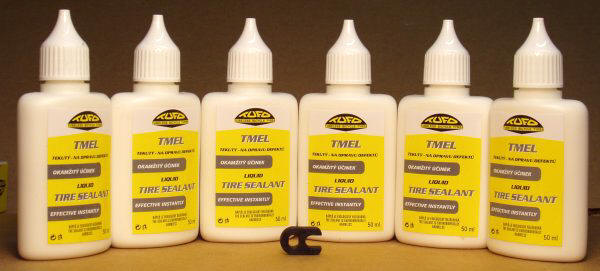 WORLD CLASS CYCLES exclusive, 6 bottles of sealant + 1 valve core removal tool only $36.00, EXTREME $48.00
tufotires.com is a division of WORLD CLASS CYCLES LLC.
WORLD CLASS CYCLES LLC.
207 219-8858 / toll free (USA only) 877-WCC-BIKE